PATENTING FURNACE FOR WIRE HEAT TREATMENT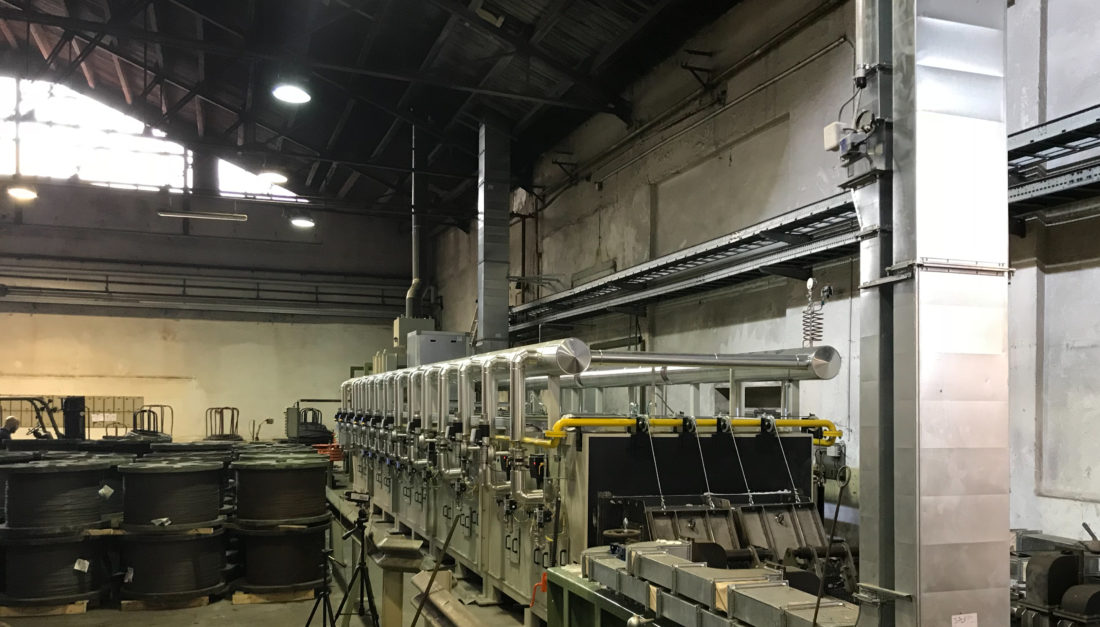 Here an example of one of the last projects of IVR!
It is a patenting furnace for wire heat treatment, delivered to a world-wide leader for the manufacture of wire for highest stressed springs and other components of the automotive, electronics and mechanical engineering industries.
A huge project result of the competence and good work of the complete IVR's staff.