Certification UNI EN ISO 9001:2015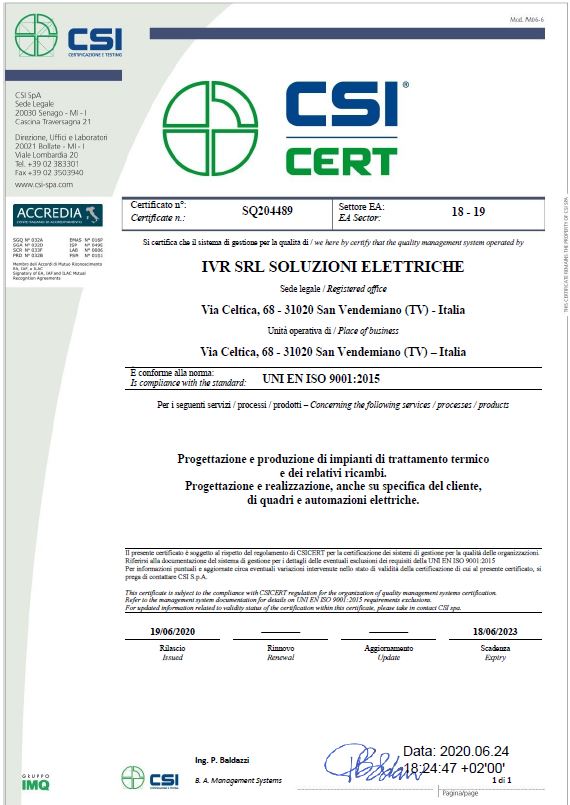 We are pleased to inform you that we have achieved UNI EN ISO 9001: 2015 certification.
Company IVR has optimize the lock down period by pursuing this important objective and guaranteeing, more and more, products and services of high quality and reliability.
Thanks to all our collaborators for the excellent work, the commitment and the passion with which they share our company policy ever day day.