Wiring
The competence of our electric / mechatronic technicians ranges from wiring the electric cabinets in our workshop, up to edge-machine wiring.
Analysis and design of machine wiring for any type of automation
Wiring of single industrial unit or full automatically lines, directly at our workshop by the end customer
Sensor's wiring (limit switches, magnetic sensors, photocells, 3D viewers, thermocouples, level sensors, safety barrier encoders)
Power wiring (motors, pumps, drives, servodrivers, electrical resistors)
Wiring of pneumatic panels (solenoid valves, actuators, pressure switches)
Wiring oh manipulators and anthropomorphic robots
Wiring by using closed cable channels (with wire or cable laying or with the help of cable protection systems against high temperature or in case of ATEX atmosphere
Machine wiring using UL-CSA Certified Material
TEST I/O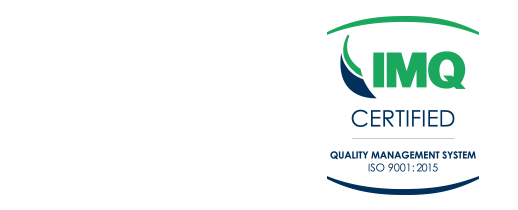 IVR S.r.l. Soluzioni Elettriche
Via Celtica, 68
31020 San Vendemiano (TV)
C.F/P.IVA: 04460010269
Cap. Soc. 190.000€ i.v.
REA: TV 351810
Privacy & Cookies
×
We use cookies
We use cookies and other tracking technologies to improve your browsing experience on our website, to show you personalized content and targeted ads, to analyze our website traffic, and to understand where our visitors are coming from.
Cookies are very small text files that are stored on your computer when you visit a website. We use cookies for a variety of purposes and to enhance your online experience on our website (for example, to remember your account login details). You can change your preferences and decline certain types of cookies to be stored on your computer while browsing our website. You can also remove any cookies already stored on your computer, but keep in mind that deleting cookies may prevent you from using parts of our website.
Strictly necessary cookies
These cookies are essential to provide you with services available through our website and to enable you to use certain features of our website. Without these cookies, we cannot provide you certain services on our website.
Functionality cookies
These cookies are used to provide you with a more personalized experience on our website and to remember choices you make when you use our website. For example, we may use functionality cookies to remember your language preferences or remember your login details.
Tracking cookies
These cookies are used to collect information to analyze the traffic to our website and how visitors are using our website. For example, these cookies may track things such as how long you spend on the website or the pages you visit which helps us to understand how we can improve our website site for you. The information collected through these tracking and performance cookies do not identify any individual visitor.
Targeting and advertising cookies
These cookies are used to show advertising that is likely to be of interest to you based on your browsing habits. These cookies, as served by our content and/or advertising providers, may combine information they collected from our website with other information they have independently collected relating to your web browser's activities across their network of websites. If you choose to remove or disable these targeting or advertising cookies, you will still see adverts but they may not be relevant to you.
Accept selected cookies
Privacy Policy